Information for New Clients of Allegheny Equine Veterinary Service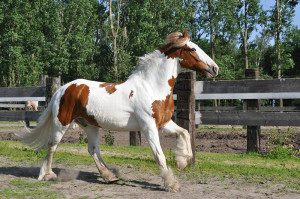 We welcome new clients and patients throughout our
service area
! At Allegheny Equine Veterinary Service, you can expect state-of-the-art medical care for your animal. We believe in personalized service that will establish a lasting relationship, ultimately providing the best care for your animal or your herd. Whether a personal companion or way of living, we know that animals are an integral part of your life. We recognize the human animal bond, as well as the importance of superior patient care and comfort, and wish to nurture all of these for the best outcome.
Excellent Veterinary Care Personalized for Every Patient
It is our goal to provide excellent veterinary care to every patient with compassion, dedication and personalized service. We are committed to practicing evidence-based medicine and educating our clients on the latest advancements to help our patients live long healthy lives. We pride ourselves on being transparent and encourage you to communicate and ask questions so that we may provide the best possible outcome for you and our patients.
Refer a Friend to Allegheny Equine Veterinary Service
At our practice, you can expect to be greeted by professional and courteous staff, a clean facility, friendly, approachable doctors, and caring technicians. We appreciate the role we get to play in your animal's health care, and we believe that personal recommendations are the best advertising! Refer Allegheny Equine Veterinary Service to a friend and receive a special thank you from us!
For more information on what to expect during your visit, please visit here for Ambulatory & Farm Service and here for In-Hospital visits.
If you have any questions or comments about how we can care for your animal, or would like more information about specific procedures, please feel free to contact us at: (304) 636-8363.