Allegheny Equine Veterinary Service for Small Ruminants and Camelids
Sheep, Alpaca, Llama, and Goat Healthcare and Surgery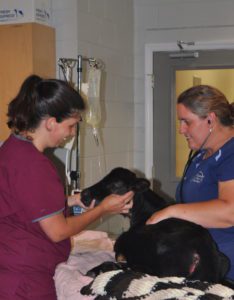 At Allegheny Equine Veterinary Services, we are continually expanding our services to offer our patients the best healthcare possible throughout our service area. We are also happy to collaborate with veterinary specialists for referral to ensure the best outcome for our patients. Our services include comprehensive diagnostics, intensive care hospitalization, emergency care for established patients, and on-site farm ambulatory service.
Herd Management and Preventive Care for Pets, Show, & Production Animals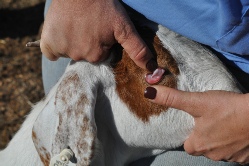 From backyard pets to show animals and production herds, AEVS offers many valuable services for goats, sheep, llamas, and alpacas. Both individual medical treatments and herd evaluations are offered. We are happy to work with dairy, meat, or hobby herds using intensive, all natural, or organic management plans.
FAMACHA Training
Nutrition Counseling
Herd Accreditation and Certification
Quantitative Fecal Exams & Fecal Egg Reduction Counts
Reproductive Health Services for Small Ruminants and Camelids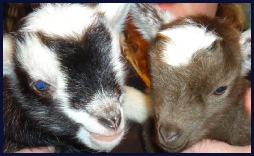 Allegheny Equine Veterinary Service offers several convenient reproduction services to meet your needs right on the farm. If you have a need that you do not see listed, please feel free to contact us directly at: (304) 636-8363. The following reproductive services for small ruminants and camelids are among those available:
Ultrasound
Dystocia Management / Caesarian Section
Artificial Insemination
Herd Synchronization
Embryo Transfer
General Medicine, Lab, and Surgery for Goats, Alpacas, Llamas, and Sheep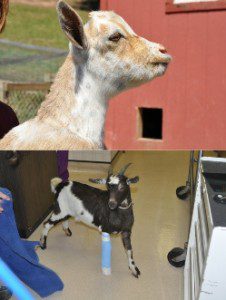 AEVS offers an extensive range of surgical, laboratory, and general medicine for your sheep, goats, llamas, and alpacas at our hospital. Many of our services can be provided on-site, as well. From blood, disease, and infection testing to diagnostics, examinations, and surgical procedures, we provide all of the veterinary healthcare services required to keep your animals healthy. Some of our most requested services include:
Castration
Dehorning / Cosmetic Dehorning
Perineal Urethrostomy
Enucleation
Digital X-Ray
Educational Resources
American Consortium of Small Ruminant Parasite Control