Allegheny Equine Veterinary Service Practice Policies
New Client Appointment Policy:
As of March 16, 2022, New Clients will be required to prepay a non refundable exam fee to reserve an appointment time for in-house appointments. This fee will be applied to invoice if the appointment is kept. Previous veterinary medical records must be submitted prior making an appointment. Once we receive the records, our receptionists will contact the client to schedule an appointment.
Surgery Appointments: As of March 16, 2022, All in-house surgical procedure appointments will require a deposit of 75% of the estimate to reserve the appointment. Deposits are applied to the final invoice or forfeited if the patient fails to attend the appointment.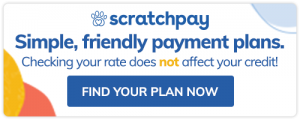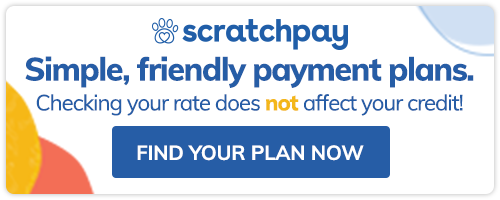 Payment is due at the time of service. We accept several payment methods, including cash, credit card (VISA, MasterCard, and Discover), or personal check (with a valid driver's license). AEVS reserves the right to discontinue service to anyone with an outstanding account balance. A $25 fee will be assessed for any declined or returned checks. Any balance held over 60 days is subject to a 3% finance charge.
Apply for CareCredit Financing
We participate with CareCredit Veterinary Financing. This special program covers all types of veterinary care from preventive services and surgery to emergency medical treatment and hospitalization. For more information or to apply, please contact CareCredit directly.
Please call 24 hours in advance to request a prescription refill or written prescription.


We are happy to provide written prescriptions at your request provided that your pet is a current patient of our hospital. For your pet's safety and to comply with West Virginia state pharmacy law, as of April 1, 2019, prescriptions will no longer be verified via email or telephone. You will be provided with a written copy of the prescription (at no charge) to help ensure that no mistakes are made in dosage or directions. You may submit this prescription to any local or online pharmacy of your choice.


Controlled substances: As of July 1, 2018, West Virginia law requires anyone picking up a written prescription or dispensed prescription for a controlled substance must show proof of identification via valid driver's license, US Passport or other state or federally issued identification.


Controlled substances will be dispensed in specific quantities as defined by the state of WV. Initial prescriptions for these medications will be for seven days only. This affects prescriptions and dispensing the following medications in any form: gabapentin, hydrocodone, phenobarbital, phenylpropanolamine, tramadol and others.


Online pharmacies offer convenience of home delivery and discounted prices compared to brick and mortar stores. There are many reputable online pharmacies that provide authentic medications. Unfortunately, there are also continuously evolving illicit and illegal sites that deal in counterfeit or even dangerous counterfeit products.
How do I choose an online pharmacy?
Look for a pharmacy with this seal: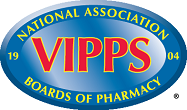 A reputable legal pharmacy will:
Always require a doctor's prescription


Provide a physical location and address in the United States


Offer a pharmacist to answer your questions


Have a license with your state's board of pharmacy
The FDA cautions consumers about online pharmacies that seem "to good to be true". The following warning signs indicate that the online pharmacy is operating below standard or even illegally:
Allows purchase of medications without a prescription from your provider


Offers deep discounts or cheap prices that seem too good to be true


Sends spam or unsolicited email offering cheap drugs


Are located outside of the United States


Are not licensed in the United States
Who should I contact if my pet has a problem with a medication/product?
If your pet experiences any adverse effects from a medication or prescribed treatment, please contact our office immediately. Our knowledgeable staff will arrange an appointment to examine your pet or determine an alternative treatment.
Can I get a refund if the product is not working?
Many manufacturers will guarantee parasite preventatives such as monthly heartworm and flea/tick preventatives. If you purchased the product at our hospital, our staff will assist you in a resolution. If you purchased the product from a store, pharmacy or online source, you will need to contact the supplier or manufacturer.
As an alternative, our hospital also offers an online pharmacy via our website for home delivery and subscription delivery plans of chronic medications and prescription foods. This pharmacy is operated by reputable third-party company. Written prescriptions are not required to order prescriptions for our website.