At Allegheny Equine Veterinary Services, we are continually expanding our services to offer our patients the best healthcare possible throughout our service area. We are also happy to collaborate with veterinary specialists for referral to ensure the best outcome for our patients. Our services include comprehensive diagnostics, intensive care hospitalization, emergency care for established patients, and on-site farm ambulatory service.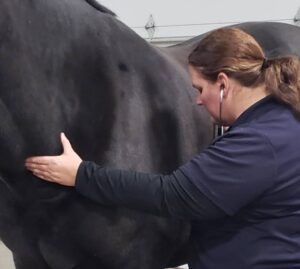 Annual exams are critical to establish a relationship with the patient, get to know their quirks and normal habits, and most importantly, to detect abnormalities early. Each patient is evaluated as an individual and vaccinated with a customized schedule based on risk. From the pleasure horse to the international competitor, we can help you develop an appropriate preventative health care plan.
Wellness and preventative care are provided for all horses including sport horses, broodmares and geriatric horses.
Preventative care includes:
Comprehensive physical exam
Customized vaccination schedule
Parasite prevention plan
Quantitative fecal exams
Coggin's Testing
Routine dental care
Nutrition counseling
How to Prepare a Fecal Sample
Fresh fecal samples should be collected and sealed in an airtight plastic bag and refrigerated immediately. Once submitted to our office, we will evaluate the feces for a Fecal Egg Count and then recommend an appropriate parasite dewormer. A Fecal Egg Reduction Count may be recommended to determine whether drug resistant parasites are present on your farm.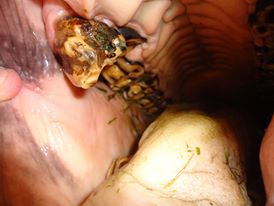 All dentistry is performed by a licensed veterinarian. Exams begin with a physical exam. This is followed by sedation and by a complete oral exam with a speculum to facilitate adequate visualization of the oral cavity. Both power dentistry and hand floats are utilized. Additional diagnostics such as xrays may be performed. Pain medication routinely is administered as part of our sedation protocol. Additional medication and/or local anethestics may be administered for more invasive procedures such as extractions.
Performance Floats
Corrective Dentistry
Alignments
Extractions
Wolf Tooth Extraction
Periodontal Treatment
Allegheny Equine Veterinary Service offers a wide range of medical services:
Colic
Endocrine Disease (PPID and EMS)
Infectious Disease
Dermatology
Ophthalmology
Neonatal Foal Care
Gastric Ulcers
Respiratory Disease
Neurologic Disease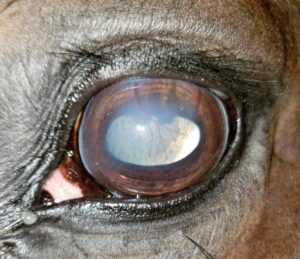 Our hospital is equipped with an extensive in-house laboratory for immediate results that assist in guiding diagnosis and care. Video endoscopy for upper airway and stomach, xray and abdominal ultrasound are also available. Intensive care with intravenous fluids and hospitalization is available for patients in need.
Equine Lameness and Sports Medicine
Complete lameness diagnostic exams are conducted by collecting a thorough history, careful observation, and examination techniques including palpation, flexion tests, and peri-neural or intra-articular nerve blocks. Patients are generally examined in a straight line and/or lunged on both hard and soft footing. Treatment plans are created based on the diagnosis and may include: joint injections, exercise/physical therapy plans, shoeing recommendations, and oral medications.
Diagnostics/Imaging:


Digital Radiography




Musculoskeletal Ultrasound

Localized treatments available:
Therapeutic joint injections
Interleukin-1 Receptor Antagonist Protein (IRAP)
Platelet Rich Plasma (PRP)
Rehabilitation Modalities:
Class IV Laser Therapy
Thermotherapy Ice Spa
Systemic Treatments:
Bisphosphonates
Polysulfated aminoglycans (Adequan, Pentosan, Polyglycan, Legend)
Non-steroidal anti-inflammatories (Bute, Firocoxib)
Nutritional supplements
Podiatry & Farrier Services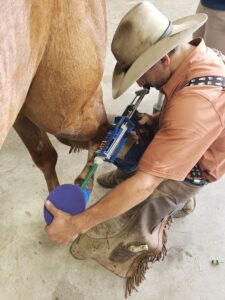 We are blessed with several excellent farriers in our practice area. Our doctors often collaborate with farriers to optimize patient care and outcome. Our digital x-ray is an invaluable tool for podiatry and therapeutic shoeing. Our new hospital has a designated podiatry area just for working with farriers. Please feel free to contact us to coordinate a farrier appointment with your lameness exam.
Equine Breeding & Reproductive Services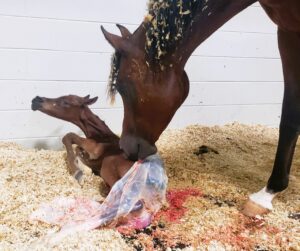 Allegheny Equine Veterinary Service offers a wide range of reproductive services for mares. We understand the necessity of securing your investment and the health of your horses. The following procedures and treatments for mares are available on-site or at our facility in Elkins, WV:
Mares:
Pregnancy diagnosis via palpation, ultrasound or blood panels (for minis only)

Breeding soundness exams (uterine cytology, uterine biopsy, vaginal/cervical speculum exams)

Artificial insemination with shipped cooled or frozen semen

Embryo transfer

Management of high risk pregnancy

Foaling assistance (limited availability)
Foal Care:
Routine post-foaling examination

Early detection and treatment of problems such as failure of passive transfer, septicemia, septic joints & hypoxia

Administration of plasma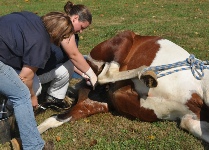 Allegheny Equine Veterinary Service performs a wide array of elective surgeries, both soft tissue and orthopedic. Whether your horse requires general anesthesia or a standing procedure, your horse will be closely monitored by one of our veterinarians to ensure the surgery is as safe and controlled as possible. Our veterinarians will evaluate your horse on a case by case basis to help you determine what is the best treatment option.
Common procedures include:
Castration (routine and cryptorchid)
Laceration repair & wound management
Tumor removal
Enucleation
Umbilical hernia repair
Dental extraction
Septic joint lavage & management
Sinus trephine & lavage
Ophthalmic surgery (cyclosporine implant, third eyelid repair)
Neurectomy
Splint bone removal
Foal ruptured bladder repair
Check ligament desmotomoy
Sequestrum removal
Fracture evaluation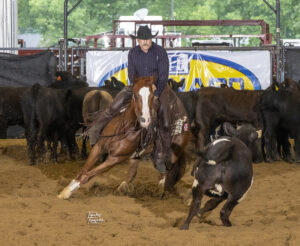 AEVS takes the pre-purchase exam very seriously. The goal of a pre-purchase exam is not to "pass" or "fail" the horse, nor should it be considered a guarantee of the horse's future. However, a pre-purchase exam is a very valuable assessment that should be part of your decision to purchase. The exam involves an in-depth physical exam of all of the body systems and a lameness exam. The entire exam generally takes about two hours to complete. Additional diagnostics can be performed upon request (i.e.: x-rays, Coggins testing, drug testing). A standard form is used to document our findings and ensure consistency of the exam. This form is provided to potential buyers for preview. Prepurchase examinations are performed exclusively at our hospital location.
Humane Euthanasia for Horses
We understand that end-of-life decisions may be difficult to discuss. We are very willing to help guide you through the decision-making process. When you have questions about determining life quality, we can help. If humane euthanasia is the right decision, we offer this service, as well as burial planning assistance, in a professional and compassionate manner.